Ultra-thin anti-fingerprint PET Film Graphite adhesive Tape for Phone Thermal Conductive
Short Description:
Sample: Free
Specifications: Custom sizes are available upon request.
Product Detail
FAQ
Product Tags
Description
Single-coated Graphite dhesive tape with matte black color special printed PET film carrier and surface has superior anti-fingerprint. These products facilitate thinner electronic equipment, as tapes thickness are 0.005-0.03 mm (0.19 – 1.18 mil).
 Features
1) Very thin and suitable for adhesion in spaces with limited clearance.
2) Adheres strongly to various substrates.
3) The minimizes dust emission by using PET release liner and plastic core.
4) Resistant to stains such as fingerprints due to special matte anti-fingerprint treatment tape on the back side.
5) Halogen free. (*Chlorine compounds are purposely not used.)
Structure

Application
Protecting and masking of mobile device and parts.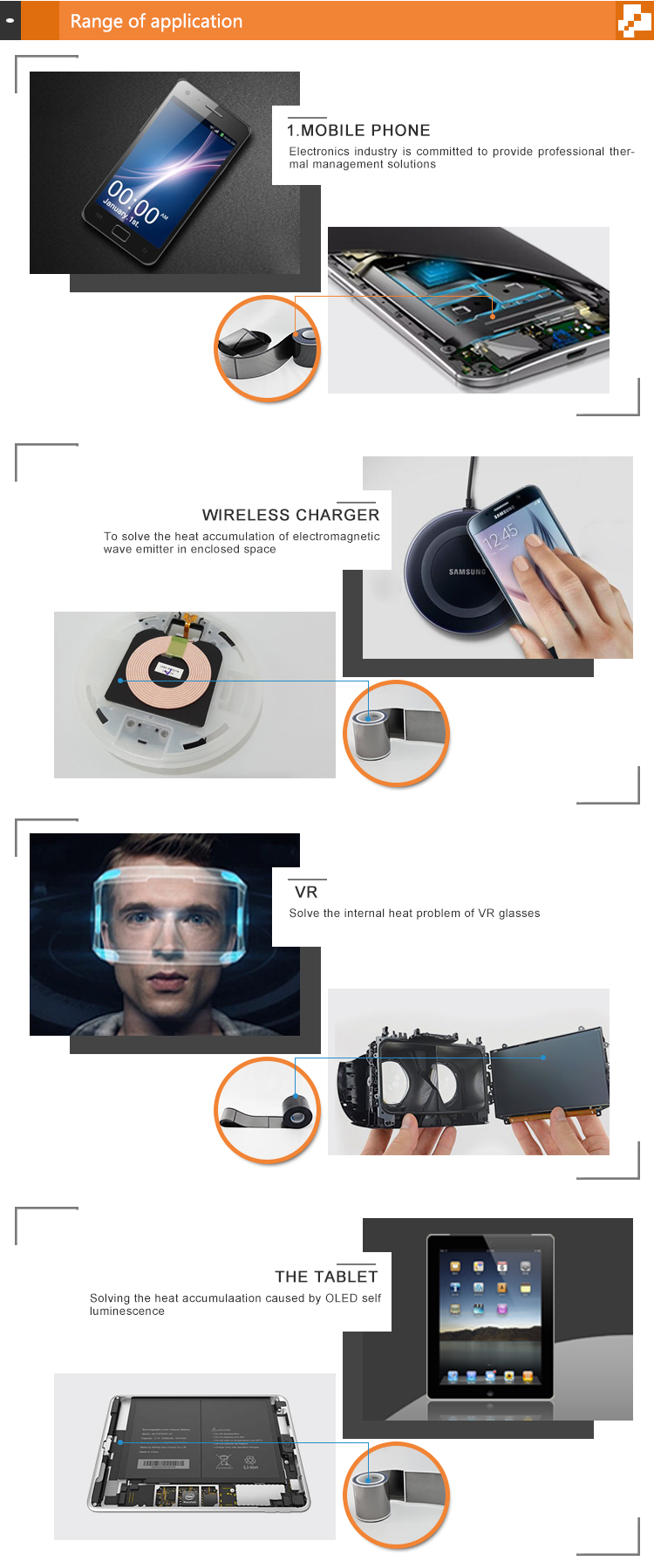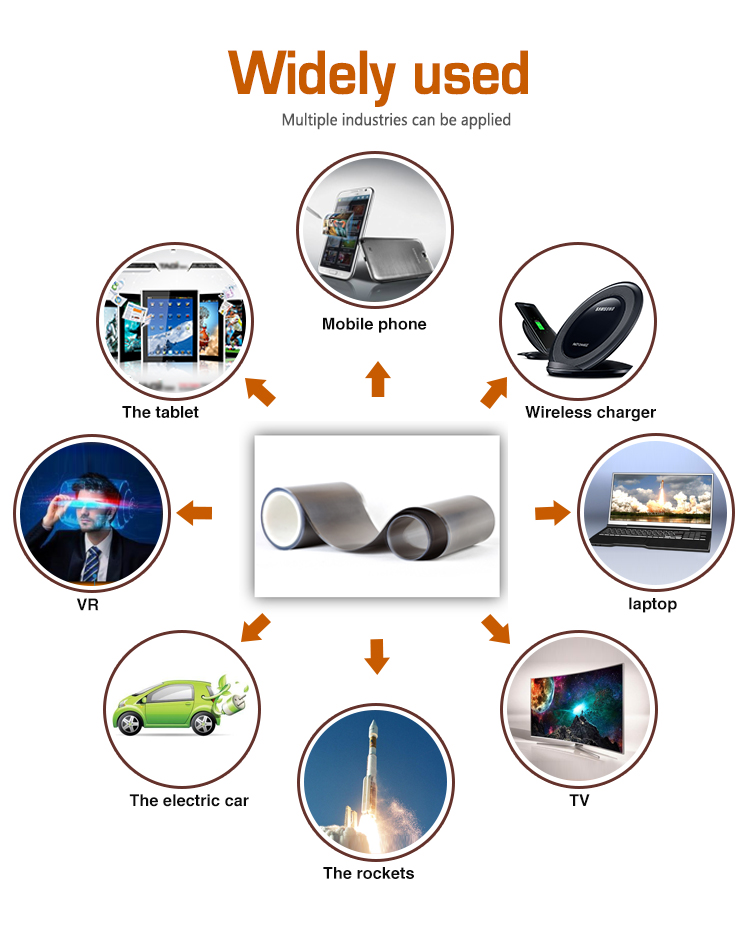 Datasheet
Thickness

180° peeling strength

(to stainless steel)

0.005 mm / 0.19 mil

2.0 N/20mm / 9 oz/in

0.01 mm / 0.39 mil

3.1 N/20mm / 14 oz/in

0.02 mm / 0.78 mil

8.2 N/20mm / 37 oz/in

0.03 mm / 1.18 mil

10.2 N/20mm / 46 oz/in
[Remarks]
* Measured by peeling in a 180° direction at a speed of 300 mm/min with 0.025 mm (0.98 mil) PET lining.
* The figures are a sample of observed values, not guaranteed performance.
---
---